Why did Spendwith Pivot from Marketplace to Social Curation?
In November cultural shopping startup, Spendwith, pivoted from a cultural marketplace app to a social curation app that focuses on the intersectionality of culture and commerce.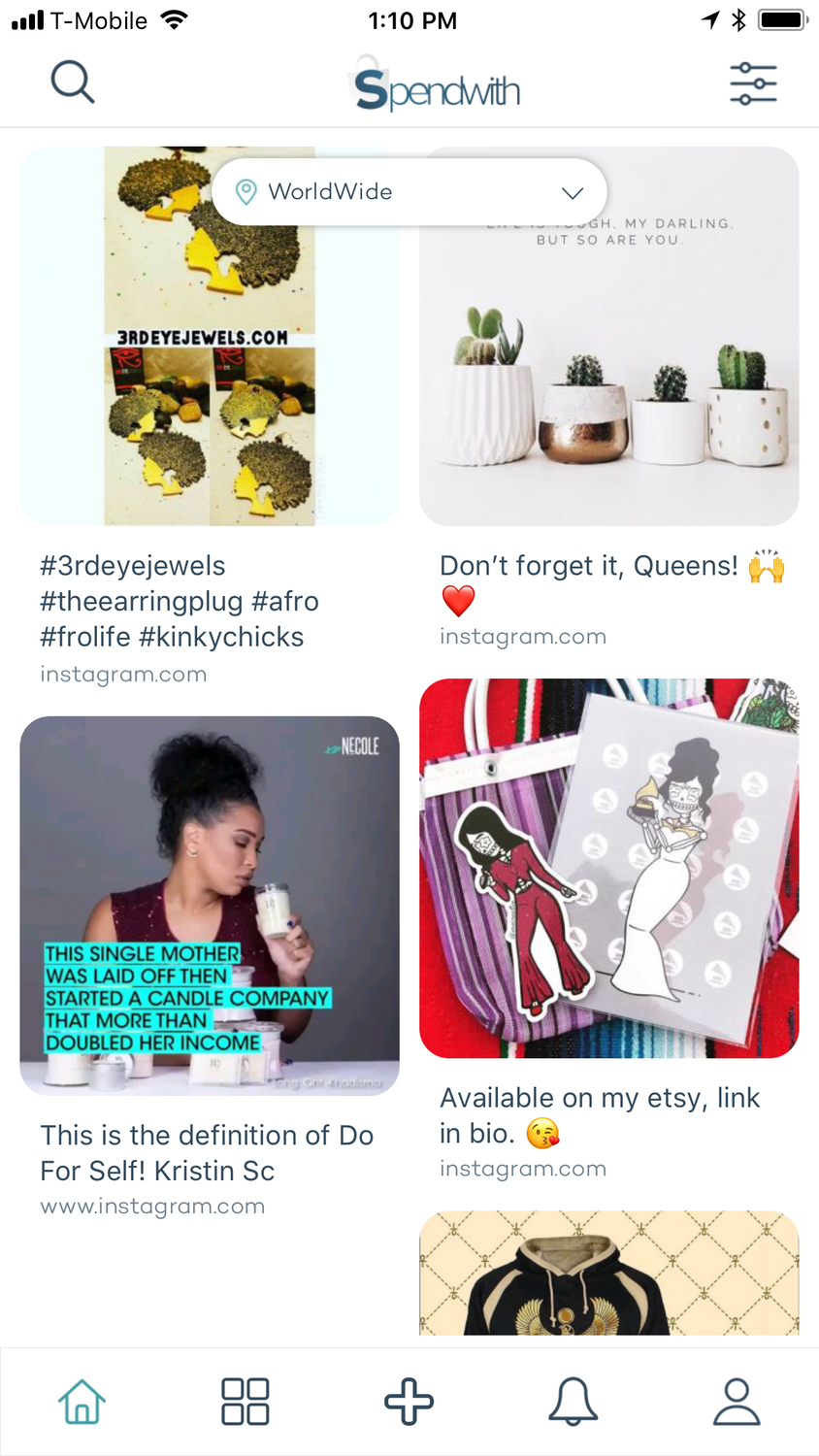 Originally launched as a mobile marketplace for culture-based shopping,  Spendwith now focuses on the social curation of posts. Think of our app as a Pinterest that only allows users to post about shopping and spending related topics. But also requires those posts to be tagged with culture or demographic. Our 3.0 app release boasts an interface that combines the social curation functionality of Pinterest, the "focus on purchasing" of Amazon and the passion of supporting various cultures and demographics. The Spendwith platform curates, organizes and categorizes commerce-related content into a shoppable format with the help of the crowd.
But why did we make these changes? We (my co-founder and I) saw a large amount of the friction in being able to build out a two-sided marketplace and started to think about what we could do to create faster user engagement. The Pinterest style model intrigued us and so we decided to incorporate that idea into our marketplace component so users can curate and organize their own shopping lists.
Spendwith is feature rich and allows consumers to save posts from social media directly to the app, browse products and services based on cultural or demographic identity, chat with and follow users and filter posts by category, location, culture, demographic and more.
But it's not just for shoppers. Brands can use Spendwith to improve their competitiveness and profitability. The app enables brands to advertise their businesses through sponsored posts and create posts that link to their website. Most importantly it gives brands the ability to engage with users who save its products, services to their shopping lists. Thus creating a new way to access a hyper-targeted customer base.
Since launching in April 2017, Spendwith has become one of the top apps for those looking for products and services offered by Women-Owned, Latino-Owned and Black-Owned brands.  One of our users said: "This is a great app. I was able to find great products from great business." Another said: "I have been looking for away to find great quality and support local businesses. Thanks for developing this app."
We believe pivoting our app to social curation and complimenting it with a robust aggregator platform is only the beginning for Spendwith. We're looking at E-commerce in a way that no other platform has looked at it in the past and our mission is to become the Google of crowd organized cultural shopping.
Spendwith is available for free download in the iTunes and Google Play stores.
For further information about Spendwith, visit: https://spendwith.com